Our current Abuja project is a 4 bedrooms en-suit terrace house with guest toilet located at the Comfort court estate Kabusa FCT Abuja Nigeria. Our projects are built with Nigeria DIASOPRA in mind. This is a desirable location for anyone looking for a secured and quiet environment for family life. Contact us for more details by clicking here.
We are currently offering property share investment in Nigeria that gives an opportunity to Nigerians in diaspora to buy a percentage of a property and receive set returns yearly with discounted stay whenever in Nigeria.
Property investment remains the most secured form of investment all over the world with the United Kingdom property market being one of the strongest globally. The growth rate almost 10 percent annually.
Manny Property have a comprehensive knowledge of the industry hence helping many to benefit from the market.
In MG our goal focuses in helping first time buyers and small income based investors to secure financial freedom through property investment.
We offer various consulting services that ranges from property investment, business start ups, business strategy & digitisation and UK study support service for foreign applicants. We over 20 years working in the UK hence we are informed and pride ourselves with integrity in offering the best and cost effective services to our foreign clients.
There is a free 30 minutes consultation with our experts on various issues which is booked through our contact page.
Manny International Shipping & Logistics
We offer an international shipping services ranging from Deep sea freight, Air cargo freight to Nigeria, worldwide.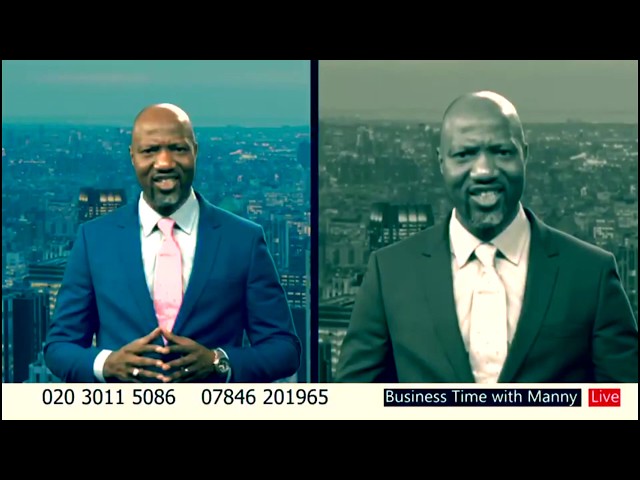 Business Time Today (BTT)
Business Time Today BTT is a weekly TV program on SKY 589 every Thursdays that features entrepreneurs and service providers in the London communities giving them platform to tell their story and promote their businesses and services. The program have hosted entrepreneurs, politicians, an NGO, financial adviser and educational experts. We encourage everyone to appeal by first booking for free appointment...
/